ICOICE New Moon Yellow | 1 Year
Regular price
$39.00
Sale price
$29.90
/
1 pair (2 lenses +1 lens case)
Specification
Material
HEMA+NVP
Water content
40%-42%
Type
Halloween contact lenses
Base curve
8.6mm
Diameter
14.5mm
Period of use
12 months
Packaging
1 Pair (2 lenses)+l Lens Case
FEATURE
1.High moisture content: These lenses are made from soft lens material that contains more moisture, which provides all-day comfort.The fit and feel of the lenses will vary per person.
2. Lens type: These lenses have rounded edges so they will provide a natural, friction-less wearing experience.
3. Applicable to both light & dark eyes! It helps change the color of pupils, makes your eyes look bigger and get you more beautiful.
4.Independently designed and produced fully-molded and semi-molded molds ensure the stability of product quality from the source.
5.Non-ionic Raw Material, Materials of high quality effectively against protein stains, making lenses soft and comfortable to wear.
6.UV Blocking. Help to block daily ultraviolet when you are outside. Wearing  comfortable contact lenses every day means that you have additional protection for your eyes.
SHIPPING
Orders are usually shipped within 48 hours (except holidays)
Our shipping range covers the whole world. And shipping is free on  all orders 
The transportation time may take 8-12 working days. You will receive a confirmation email with your tracking number once its shipped
Track your order http://track.4px.com/
Free Shipping On Orders Above $50

Countries
Delivery Time (Business Days) 
United States, United Kingdom, France, Spain, Singapore, Sweden, Belgium, Germany, Luxembourg, Netherlands, Denmark, Poland
8-12 Days
Australia, Israel, Switzerland, Latvia, Italy, Canada, Portugal, Greece, Cyprus, Hungary, Croatia, Finland, Ireland, Norway, New Zealand, Thailand, Malaysia, Slovakia, Mexico, Vietnam, Lithuania, South Korea, Japan
10-15 Days
Austria, Romania, Russia, Slovenia, Romania, India, Turkey
15-20 Days
Bulgaria, Saudi Arabia, Pakistan
20-25 Days
Expedited Shipping time
5-8 days

Note:

Due to differences in local logistics, the logistics delivery time in some places will be delayed by 1-3 Days. 

1.If the logistics is delayed due to the epidemic, you can contact the email to get shipping detail. This is an uncontrollable factor, please understand.Thank you.


2. Other countries not in the list, please see the actual payment page or contact our customer service.

3. This table is for reference only, please see the exact shipping cost and delivery time on the actual payment page.

Wrong Shipping Information

If you have left a wrong shipping address or contact information, please contact our customer service within 2 hours.
Please note that it is the responsibility of the customers to enter their shipping address correctly. We are unable to redirect to another shipping address after we have processed and shipped the parcel.
Contact us at service@icoice.com
How to use coloured lenses?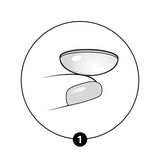 Place the lens on the tip of your index finger. Make sure the edge of the lens is perfectly upright.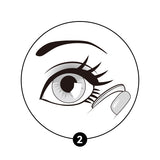 Hold your eye open with your free hand, then place the lens with your index finger on the cornea.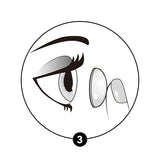 Slowly blink and look in different directions to stabilize the lens.