Simple Contact Lenses Auto-washer
Regular price
$12.00
Sale price
$9.00
/
1 pair (2 lenses +1 lens case)
Why the contact lenses need to be washed?
There are more than 60 kinds of proteins in human eyes. And they are easy to attach on the lens. However, the protein will denature exposed to ultraviolet ray or under the process of oxidation and then produce bacteria, causing eye inflammation, even put unto an oxygen deficit.
Washing is necessary even for daily contact lenses.
Little duck auto-washer, patented inventions, is featured with rapid 30-second washing, almost noiseless and no harm to lens. This machine can definitely reduce the damage to lenses compared to washing by hand, and effectively dispel dacryolin, improve oxygen permeability and bring softer wearing.
Tips for using
1. Rinse the double box and tweezers with clean water before and after use.
2. After the double box is filled with a layer of preservation solution, store the lens (note that the lens is placed in the box, do not put it on the edge of the double box) and tighten the box cover.
Notes

1. Care solution cannot be washed with detergent, soap, etc.

2. When using the double box, pay attention to the left and right separation.

3. This product is compatible with all brands of care solution.

4. Ophthalmologists recommend that this product be replaced once every 3 months
SHIPPING
Orders are usually shipped within 48 hours (except holidays)
Our shipping range covers the whole world. And shipping is free on  all orders 
The transportation time may take 8-12 working days. You will receive a confirmation email with your tracking number once its shipped
Track your order http://track.4px.com/
Free Shipping On Orders Above $50

Countries
Delivery Time (Business Days) 
United States, United Kingdom, France, Spain, Singapore, Sweden, Belgium, Germany, Luxembourg, Netherlands, Denmark, Poland
8-12 Days
Australia, Israel, Switzerland, Latvia, Italy, Canada, Portugal, Greece, Cyprus, Hungary, Croatia, Finland, Ireland, Norway, New Zealand, Thailand, Malaysia, Slovakia, Mexico, Vietnam, Lithuania, South Korea, Japan
10-15 Days
Austria, Romania, Russia, Slovenia, Romania, India, Turkey
15-20 Days
Bulgaria, Saudi Arabia, Pakistan
20-25 Days
Expedited Shipping time
5-8 days

Note:

Due to differences in local logistics, the logistics delivery time in some places will be delayed by 1-3 Days. 

1.If the logistics is delayed due to the epidemic, you can contact the email to get shipping detail. This is an uncontrollable factor, please understand.Thank you.


2. Other countries not in the list, please see the actual payment page or contact our customer service.

3. This table is for reference only, please see the exact shipping cost and delivery time on the actual payment page.

Wrong Shipping Information

If you have left a wrong shipping address or contact information, please contact our customer service within 2 hours.
Please note that it is the responsibility of the customers to enter their shipping address correctly. We are unable to redirect to another shipping address after we have processed and shipped the parcel.
Contact us at service@icoice.com
How to use coloured lenses?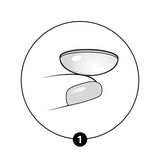 Place the lens on the tip of your index finger. Make sure the edge of the lens is perfectly upright.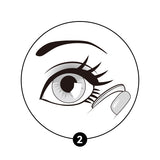 Hold your eye open with your free hand, then place the lens with your index finger on the cornea.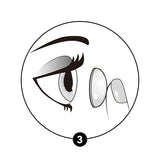 Slowly blink and look in different directions to stabilize the lens.